Racing Main Sail (used)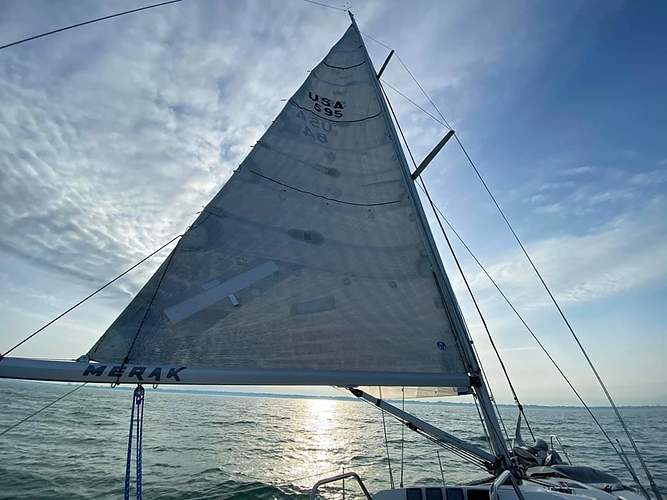 ---
$400.00
Where? Grosse Pointe
Selling a used North Racing Main Sail. I used it for about 1 month on my Legend 37 (MERAK) in 2020, it was used when I bought it, not sure how old it is honestly but still a very good sail. Sail is way undersized for my boat as it came off of a J111 current "Freedom". Could fit other boats that have similar boom and mast length as J111 (E=14.5 feet) (P=45.2 feet). Comes with battens and North sail bag.
This is a very well built sail with 3 reef points. It was used by Royal British Navy when they raced the J111 in England. (that boat was shipped to US in 2016 and currently named "Freedom" that sails out of GPP Windmill Point.
I am located in Grosse Pointe and could show the sail at my house or bring it to the club lawn for inspection. I paid $500.00 for the sail in 2020 so make me an offer if interested.
Fair Winds and Happy Sailing :)
Adnan
248-250-0806
MedicAdnan@gmail.com
(E=14.5 feet) (P=45.2 feet)
2482500806
medicadnan@gmail.com
---
Get in touch